As most of us get busier by the day, it's not surprising anymore to come across people who wish for their days to have more than 24 hours. A personified life size Alexa, who is always by our side to perfectly manage chores or uninteresting tasks, is our only ask to the genie. In a similar fashion, businesses today are eager to find their own genies which can perform the more laborious task.
Many businesses from industries including but not limited to electrical, plumbing, HVAC, security, data, solar, multi-trade organisations, and facility management services have found their genie in simPRO.
simPRO provides a technology backbone that replaces spreadsheets, job sheets, time cards, manual invoices with a single platform for firms providing services in the Plumbing, Electrical, Security & Facilities management space. With offices in Australia, New Zealand, United Kingdom and the United States, simPRO has become a global platform serving over 5,500 businesses.
simPRO
is a SaaS company that provides cloud-based job and project management software to field service and trade contracting industries
simPRO's customers leverage the platforms' location capabilities to face many of their operational challenges around various functions. When it comes to planning, the platform helps match closest possible field agents with a customer for faster turnaround. The platform optimizes routes by finding the shortest possible route to a customer's address. It provides clients with a bird's eye view of the entire business by giving them real-time statuses of agents/ assets. By making sense of voluminous datasets, the platform provides users with robust reporting capabilities.
Powered by such engaging solutions that create a seamless service experience for the end users, simPRO helps clients ramp up their services multifold without losing operational efficiency
When simPRO reached out to LocationIQ, they were in the process of evaluating geolocation service providers. simPRO partnered with LocationIQ to address some of these challenges head on.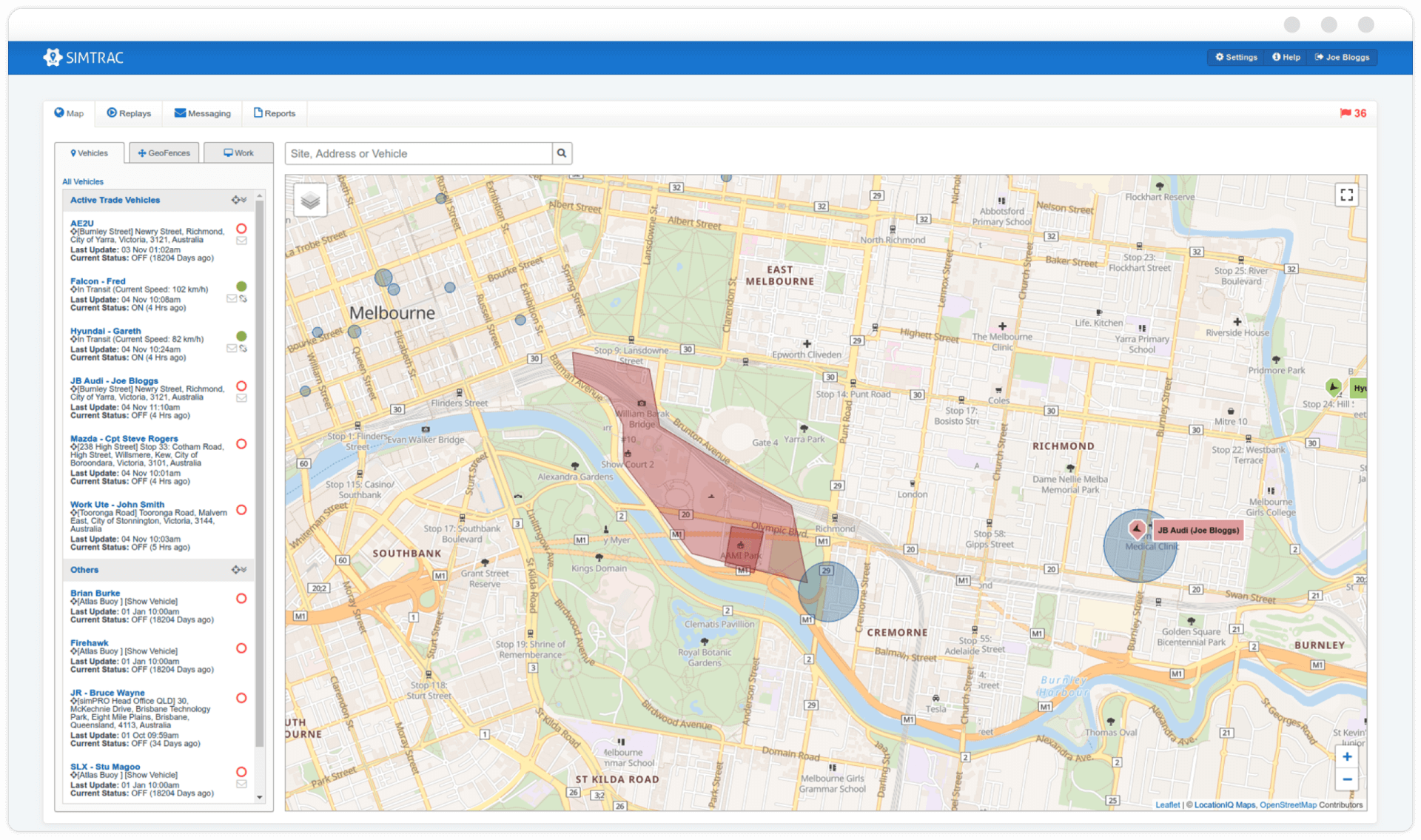 The Geocoding API helps service providers understand their customers' addresses and helps users find service providers around them. To calculate the fastest route between field agents and users requesting services, simPRO uses the Routing API. With the Map tiles API, simPRO helps service providers visualize their on-the-ground operations and helps field agents understand the way around the city. And finally, by putting to use the Distance matrix API, simPRO helps pick the right field agent for a job from all nearby agents accounting for multiple origins and destinations
Dedicated API endpoints help scale these APIs in alignment with demand, and a strong support channel helps deal with hiccups.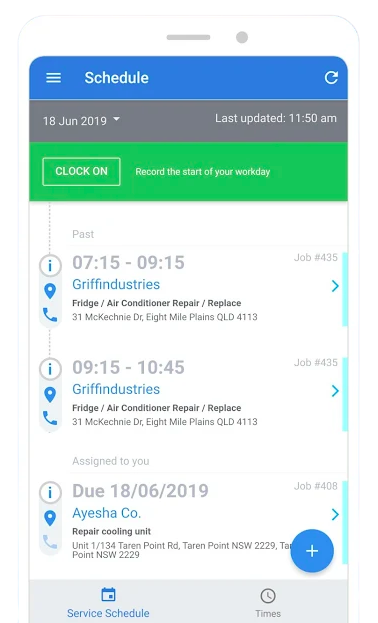 By putting these APIs to use, simPRO helps service providers plan, optimize and scale their operations seamlessly. simPRO's partnership with LocationIQ helps users plan better to prevent costly delays by reducing the likelihood of time wasted to find locations. Obtaining real-time job and movement updates, service providers eliminate the need for endless coordination by keeping all stakeholders in sync, thereby optimizing the process. Lastly, dedicated endpoints have resulted in better response times, enabling users to scale operations easily without having resources distracted away from their core solution.
LocationIQ allows us to provide an accurate and reliable solution to simPRO users.

                                                 – Rob Ormond – CTO, simPRO
Learn how your business can leverage LocationIQ's platform. Get in touch with us at [email protected].