We get it — life is busy, and it can be easy to lose touch with one another and not know where each of us is at any given moment. A location sharing app can help us stay connected and informed about one another's locations, and can be a great safety tool. These can be helpful for everyday activities, like coordinating meetups or keeping tabs on family members and also in emergency situations, when it may be necessary to quickly locate someone or to determine their whereabouts.
Launched in 2020 in California, Zood is building products and services that allow users to watch out for their friends and family members while ensuring absolute privacy. The application displays each user's location on a map and also offers options for customizations. Zood is on a mission to build services for everyday customers to lead a connected life without having to sacrifice their privacy. The company is against selling their user's data to third parties or running ads to generate revenue. Instead, they've adopted a model of transparency, and will charge their users a fair price for the platform.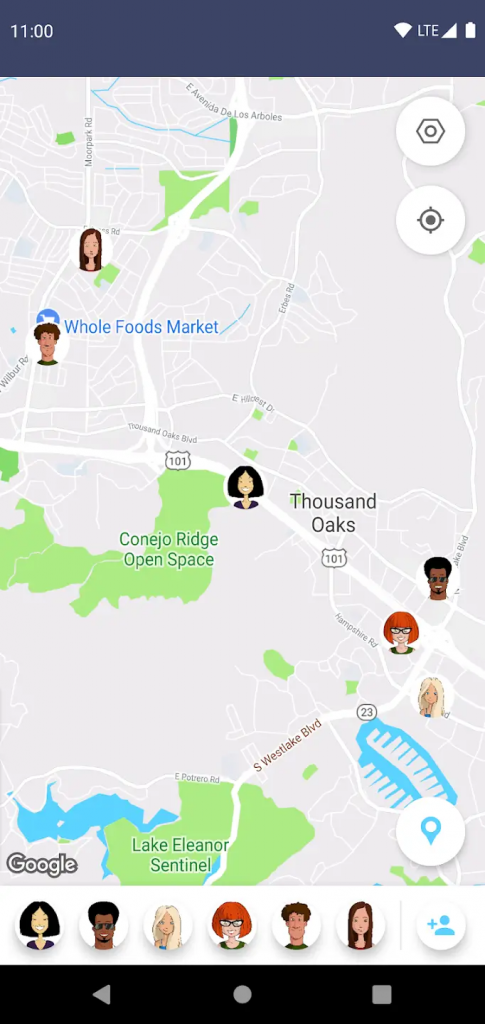 With Zood, users can build a list of trusted contacts and family members, who they can then ask for their location from time to time. To manage the contacts list, users can add or delete contacts, as well as add or delete the access those contacts have to their location. This way, users can choose who to share their location with and who to request the location of in return.
Zood provides users with the ability to precisely control who knows where they are and when. This is especially useful for safety-minded families and people on the go, who might not be able to keep in touch check in, face-to-face. With Zood, they can set up their contact list and ensure that only their trusted circle of family and friends has access to their location. Zood gives users the peace of mind knowing that their location information is secure and that they can always share or request location data if they need to.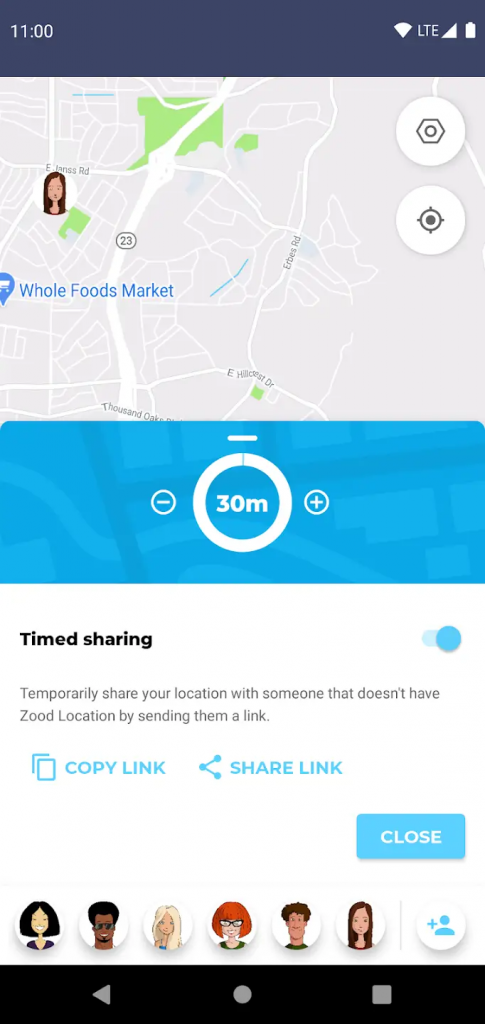 For individuals who travel frequently, it can provide invaluable peace of mind to know that they can easily and quickly share their location with those they care about, allowing them to be prepared for anything that may occur.
The same goes for users who are lucky enough not to have to travel, but still need to stay in touch with their loved ones. Whether it be for an emergency or otherwise, having the ability to quickly and easily share their location can make all the difference in staying connected when the need to is most immediate.
With Zood's location sharing feature, this communication becomes easier and more secure, so that users can remain safe on the go.
The app uses end-to-end encryption to protect user data and to maintain complete privacy. The app displays the real-time locations of friends and family along with their icon on a map making it easy for the user to understand where their folks are. All this information is derived from understanding GPS coordinates of the device that's using the app. Unfortunately, coordinates are not human-friendly — people share their address when asked about their location, not coordinates, which mean little more than random numbers to most people. This means coordinates displayed on the app have to be converted to an actual address for users to make sense of it…and that's where LocationIQ fits in.

LocationIQ offers a wide range of geoAPIs, including Reverse Geocoding, which transforms coordinates into addresses that are easily understandable. To guarantee precise conversion of coordinates to addresses, LocationIQ blends open-source datasets with its Reverse Geocoding API. LocationIQ has worldwide coverage and is reliable – and much like our partners over at Zood, Location IQ takes pride in its privacy-oriented ethos. LocationIQ does not store any customer data or sell it to third party buyers. It simply does the job.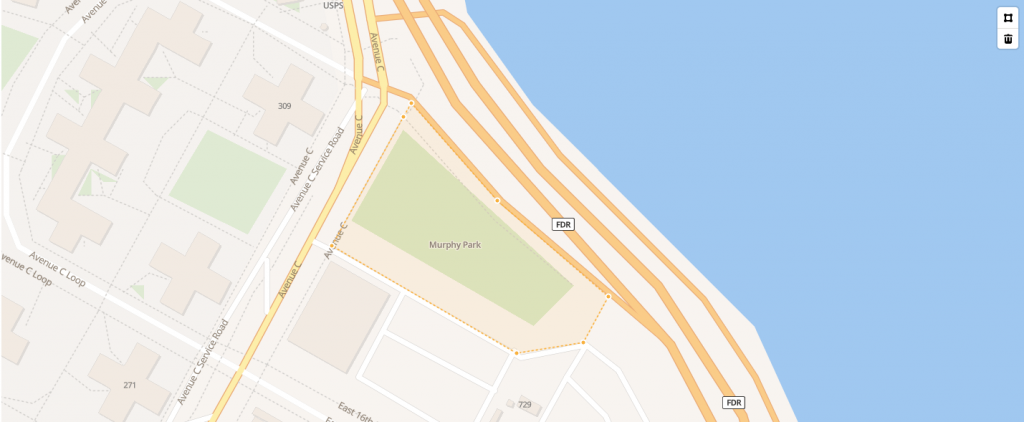 Let's say Zood is used by a parent to keep track of where their kids are. In this case, Zood takes coordinates from the kids' device and presents this as an address to the parent in the form of street number, street name, city, state, and country. If geo-boundaries are created, parents can define a designated area where their children should remain..say school. Once the boundaries are established, parents are alerted when the child has left or entered the boundary. This can be extremely helpful if parents want to ensure that their kids stay within a certain geographical limit.
The use of LocationIQ's Reverse Geocoding API has enabled Zood to provide users with an accurate and up-to-date service to keep families and friends stay connected. It is a valuable asset for the app and an important tool for providing much-needed support during difficult times.
LocationIQ's geo-APIs are the key to making your app successful – Signup for a free plan & check out a quick demo.
"LocationIQ is the right combination of a perfect product and affordable pricing"